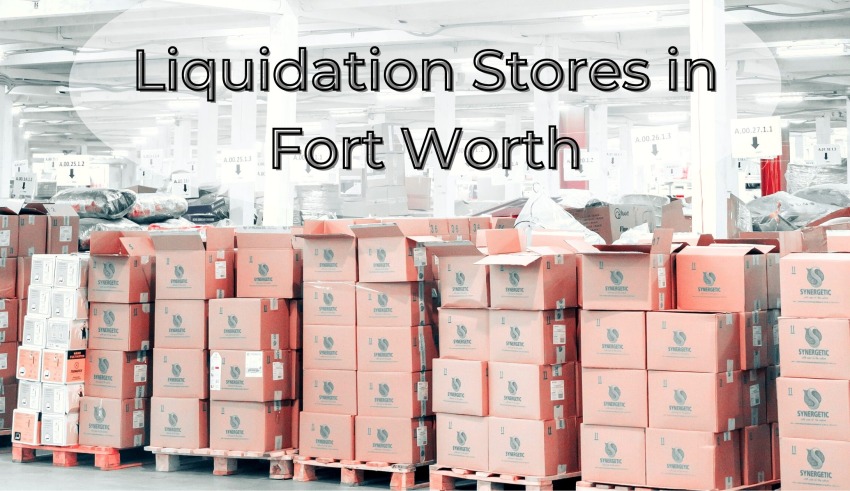 Liquidation stores have grown into a new and trendy concept lately. Although these stores used to function well since the '80s,  in the 2000 era, the demand for liquidation stores has increased immensely. You can get a variety of collections and several unexpected offers from many liquidation stores in Fort Worth. Again, one of the biggest advantages of purchasing the products from a liquidation store is that you can easily control your shipping costs if you purchase the pallet in bulk.
But there are also certain drawbacks of liquidation stores. For example, you can end up getting low-quality products or you may not get a good deal for your valuable items. Therefore, you must analyze the services, deals, and reviews of the liquidation stores before selecting the same for your requirements.
If you are planning to cut a deal in 2022 with any of the best available liquidation stores in Fort Worth, however, you do not have a clear idea about the services and the deals provided by them, then you must walk through this article. Herein, we have curated a few best liquidation stores in Fort Worth providing a wide range of high-quality products and services to their customers for years.
Best Fort Worth Liquidators.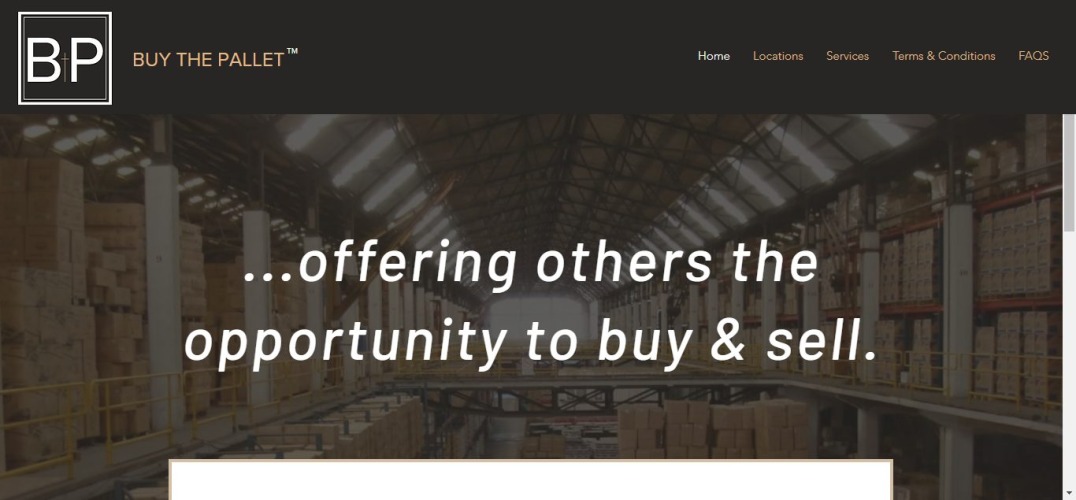 Buy the Pallet too is one of the best liquidation stores in Fort Worth, Texas. It believes in providing equal opportunities to everyone for buying and selling the products. The company deals with liquidated products for more than 15 years and understands the preference of its customers.
No matter what, the company has always tried to maintain its integrity, and ethical standards while selling the liquidated products to its customers. The company never stocks out as it restocks fresh items every week mandatorily.
The users mostly prefer this company because it provides a negotiable discount on the bins almost to all the customers. The company sells its pallets in two different means one is the direct sale and the other is the auction.
You can select any one of the choices to purchase the pallets. No need to worry about the quality of the products because the company follows the first in first out method and thus does not provide any stocked out item to its customers. If you are looking for a good liquidation pallet in Fort Worth to cut a transaction in 2022 within a reasonable range, you can consider Buy the Pallet for such. With the change in demand and stock, it updates about the pallet availability and the changing bid amount weekly on its website.
---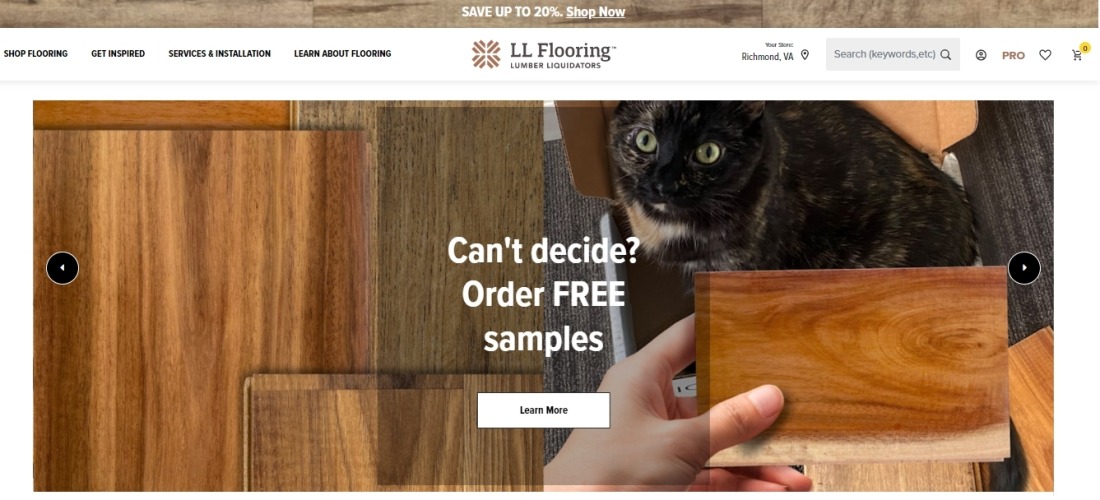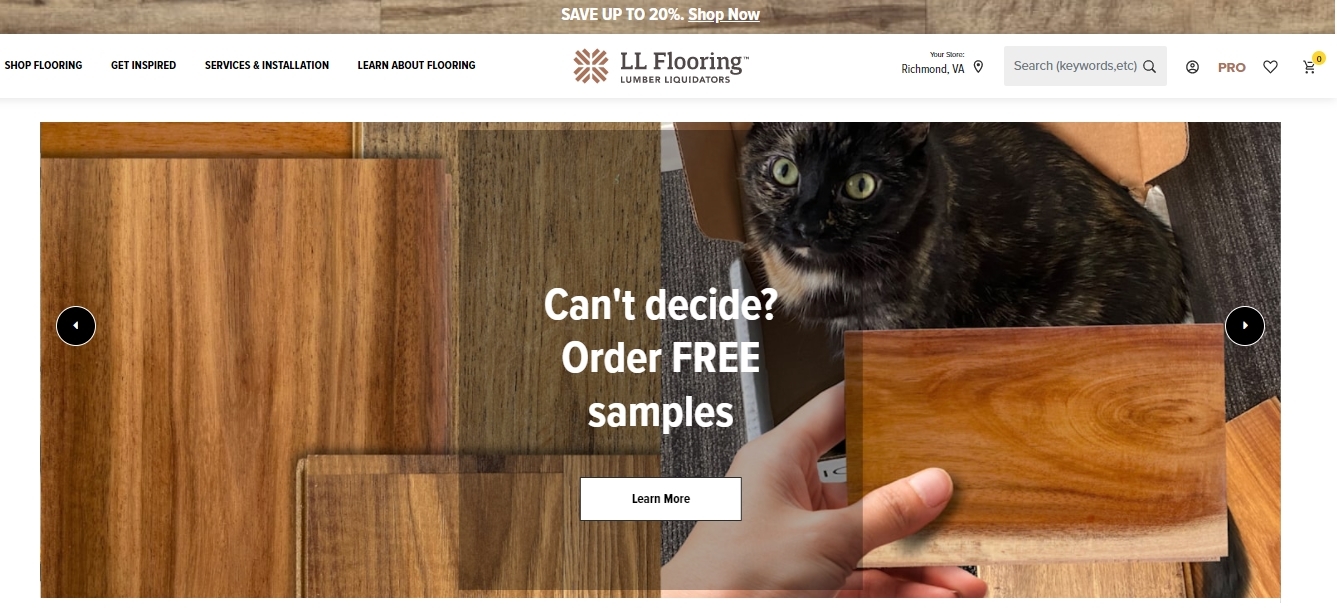 If you are looking for a good lumber liquidator in Fort Worth, then you should consider using the goods and services of LL Flooring. If you are looking for a flawless floor for your living, you must visit this liquidator pallet. LL flooring provides the finest flooring and its related installation, repair, and polishing services in the whole of Texas.
The company has some mesmerizing textures of stones, waterproof floor materials, organic hardwoods, and high-quality vinyl floors for the basements, bathrooms, and also kitchens.
The company also provides great offers to its customers on a time to time basis. There are barely any species of hardwood or floors that you won't find in their stores. Some highest-rated floor wood such as oak, maple, cherry, pine, walnut, acacia, and also hickory are available at a reasonable price in this lumber liquidator Fort Worth store.
Most of the users are highly satisfied with its special financing services that are designed as per the capabilities and choices of each customer. If you do not want to roam around for the installation services elsewhere in Fort Worth and want a package flooring system where along with the best quality products, the installation of the floors will also be done at a cheaper rate, then you must try using the services of LL Flooring first.
If you lack knowledge about flooring woods or its other related services, just reach the doors of LL Flooring and they will take care of all these issues. In short, all your flooring concerns will be sorted once you knock at the doors of this lumber liquidator in Fort Worth.
---
Looking for an estate liquidator store in Fort Worth? Then you must check the services provided by the Trinity Heirlooms Estate Sales which is one of the finest estate Fort Worth liquidation stores.
They provide great offers for all the valuable items. The best part of Trinity Heirlooms is that they understand your emotions attached to the antiques and thus provide the best price of the same after determining its value using some specialized technology. According to many customers, this is one of the organized liquidation pallets in Fort Worth.
If you are unsure about the value of your items and need someone to assess their profitability for you, then you must try calling Trinity Heirlooms for once.
This liquidator pallet will help you to determine the value of all the items of the antiques you want to sell within a reasonable budget. Moreover, you will get the details of all its upcoming sales and services on its website which is updated as soon as the truckloads take place.
Your concern with the antiques is understandable for which you must be looking for some loyal and worthy liquidator store. Thus, the referral of Trinity is made which is a well-known family-owned and fully insured LLP.
It has provided loyal services to Texas residents for many years. Whether buying or selling the antiques, no other liquidation pallet in Fort Worth other than Trinity Heirlooms Estate Sales will provide you with the best value services.
---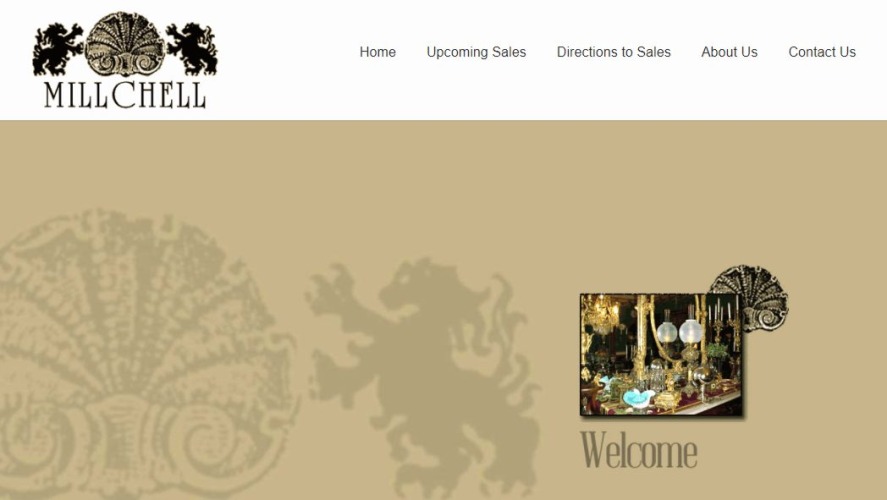 Another well-known estate liquidation store in Fort Worth is Millchell Inc. This international certified company has been gaining the loyalty of its customers for the last 48 years. Michelle deals with all sorts of liquidation antiques and personal properties of all kinds of different customers.
You will not have any complaint regarding the values provided by them against your worthy items. The company has gained a wide reputation because of its high-quality secondary services such as polishing, repairing, and organizing worthy antiques.
It works on a contract basis and charges a minimum amount against their services. If you want some old-fashioned valuable antiques for your place, Michelle will never disappoint you either with the quality or the value of the same. If you are looking for some refreshing items in any of the liquidation pallets in Fort Worth, you must visit Michelle Inc. once before making any further move.
---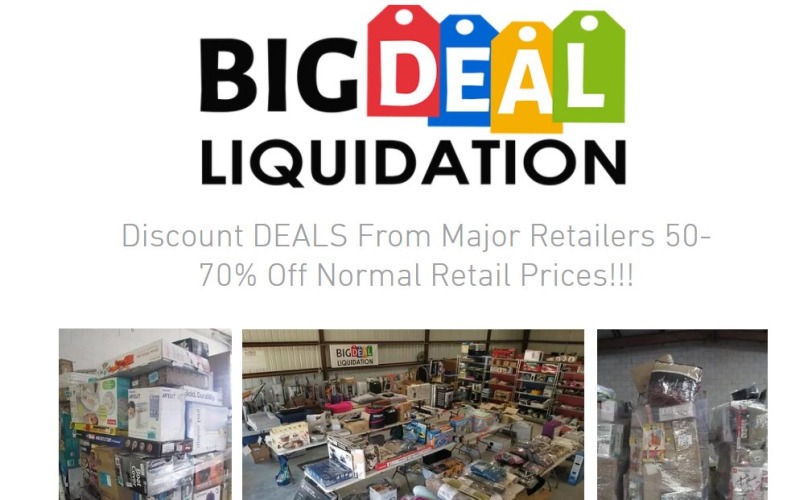 Are you looking for some great deals on furniture, clothes, decorative items, or electronics? Check out the Big Deal Liquidation Store in Fort Worth. It is the highest-rated liquidation pallet in Fort Worth that provides the best number of discounted deals on the retail prices of all the products to its customers.
The store never faces stockout because they master in overstocking and get the best items from the retailers. You will get to buy a wide range of new flanged items every time you visit the store.
Again, every so often, this liquidator pallet also provides up to 75% off on the list price of some of your highly demanded products. If you are a shopping-bugged person and love to buy trendy and new collections at great deals, then you must visit Big Deals Liquidation in Fort Worth at least once.
---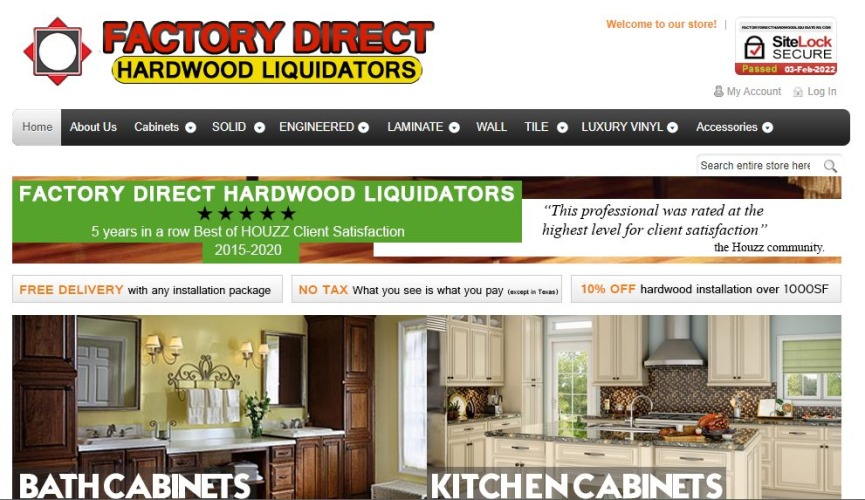 Factory Direct Hardwood Liquidator is another excellent lumber liquidator store established in 2015 in Fort Worth. This store is well known for its customer satisfaction services. You can also get a good percentage of discounts on the list price of the hardwoods.
This liquidation pallet has some great collections of distressed smooth and matte laminates, all-sized hardwoods, ceramic, glass, wood-looked elegant tiles, some exotic hardwoods, and also some great stranded woven bamboos starting from a very reasonable price band. You will get the solution to all your flooring problems in this store along with some high-quality secondary and installation services.
If you want to get a rough idea about the estimated cost of your flooring but are hesitating to spend on such, you can always contact this Fort Worth liquidation store for such. The tropical flooring and the tradewinds flooring services are highly appreciated by the existing customers. Unlike other lumber liquidation stores, Factory Direct Hardwood Liquidator will provide you with moldings, underlayment, and installation services at a fair cost.
---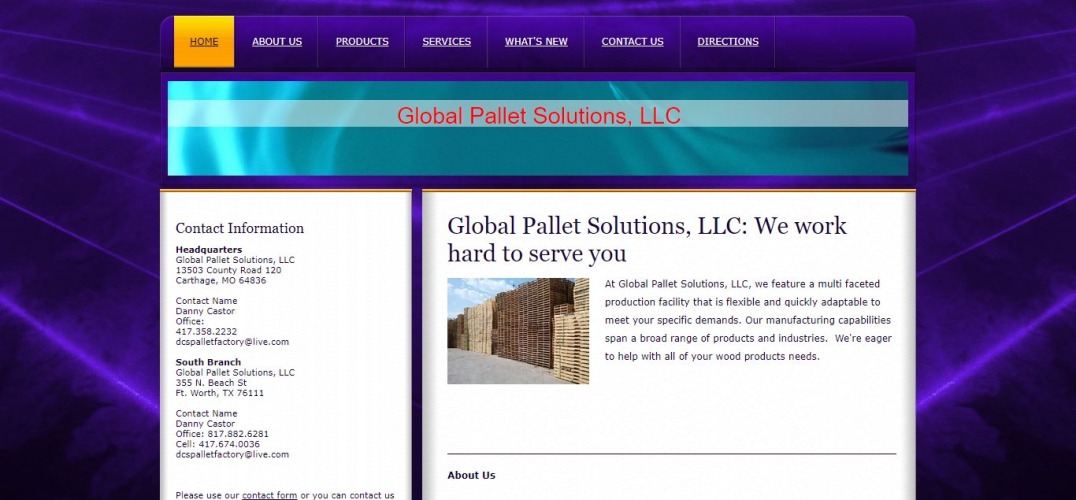 Apart from the above, if you are looking for a multi-functional lumber liquidator in Fort Worth, then you can also consider the goods and services of Global Pallet Solutions LLC. They always consider you and the other customers as their first priority. Global Pallet Solutions LLC established in 1983 in Carthage, MO is well-known for its wide range of budget-friendly products and services.
The company always tries its best to win the trust of its customers and thus provides the best quality product and services to its customers. In this Fort Worth liquidation pallet, you will find a wide variety of new pallets, standard pallets, different kinds of crates, and various dimensional lumber woods.
The reason why users prefer choosing this lumber liquidator in Fort Worth over others is that they provide the same quality products and services to all the projects irrespective of the size of the projects. The company is always up to something new and innovative that they continuously update on their website as soon as they refill their stock.
---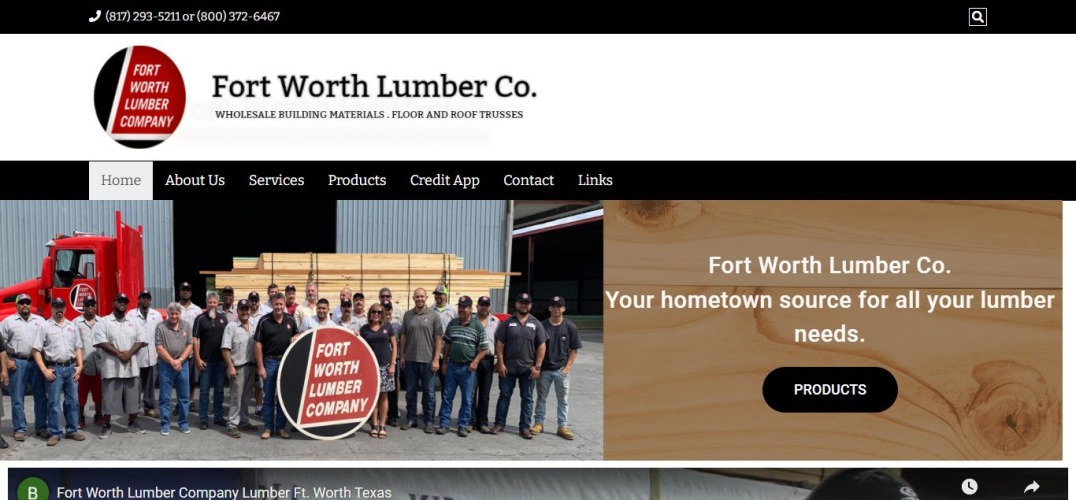 Fort Worth Lumber Company is another lumber liquidation store in Fort Worth that can top your liquidation store list. The company provides all kinds of on-site, roof, and floor services. Fort Worth lumber company has been providing satisfactory performance to its customers since 1893 and is well-known for its excellent quality products, services, timely delivery, and attitude towards the employees.
The reason why this company is differentiated from the others is that it manufactures all kinds of materials such as wood patterns, tongue, and groove flooring, different kinds of moldings (up to 8- inch molder), various ceiling patterns, etc. that are required for the on-site mill jobs.
The company also uses specialized software from well-known companies to make their critical jobs easier for on-site activities. The users highly prefer taking services from this company because it has a wide range of connectivity starting from Georgia Pacific to Louisiana Pacific and several other famous companies.
The company provides and assures a high-quality guarantee of a wide range of lumbers such as cedar products, engineered woods products, gypsum products, miratech woods, plywood, and strand board products, siding items, stud products, and varieties of natural and decking items.
---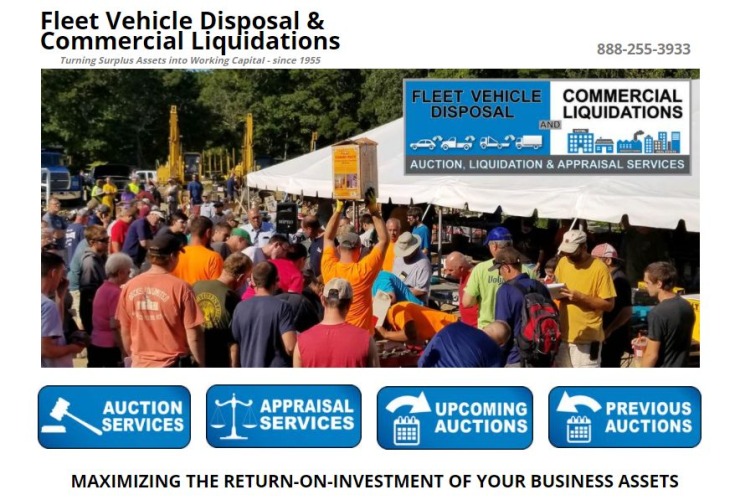 Fleet Vehicle Disposal and Commercial liquidation have been providing extensive liquidation and appraisal services to its customers since 1955. This liquidation pallet of Fort Worth provides numerous tailored solutions to increase the returns on the asset of your business. They provide the same quality services and solutions to their customers irrespective of the size and the status of the business.
If you are looking for Liquidation stores in Fort Worth that can provide you with all the possible solutions regarding the partnership issues, investing in a new project, servicing your equipment, mergers and combinations, etc. then you can try contacting Fleet Vehicle Disposal and Commercial Liquidations.
They are the licensed auctioneers that deal with the types of equipment auctions now and then and also update all the genuine information about such on their website beforehand. If you need a one-stop store for all your business issues, just knock on the doors of this liquidation store in Fort Worth.
---
The second best Fort Worth liquidation store on our list is the Unclaimed Freight and Liquidation Sales which have been well-functioning since 1975. The company deals with different kinds of living rooms, bedrooms, dining rooms under entertainment room items such as cabinets, automatics, sleepers, sofas, dressers, bed, and different-sized quality mattresses.
The company barely stocks out on its best items as its stock truck for at least four times a week. This liquidation pallet of Fort Worth has the highest growing turnover of 2021 as it satisfied its customers with only new and branded furniture. Although Unclaimed Freight will take care of all the secondary services to haul your purchase if you want, you can also opt for the self-pickup services.
If you are looking for a liquidation pallet in Fort Worth with an additional service of financing, you can reach Unclaimed Freight Company and Liquidation Sales. It also provides no-interest financing to its customers on a minimum purchase of $300 extending for a period of 6 to 12 months.
The users have reported that the terms and conditions and the payment schedule offered are very reliable and can be dealt with any of the above transactions. If you are looking for prime furniture from a good Fort Worth liquidation pallet, you can reach their store within business hours without any hesitation.
Conclusion
For many years the above-mentioned liquidation stores have been providing extended products and services to their customers satisfactorily. Not only have they modified their service and product range as per the changing perspective of the customers, but they have also added many significant technologies to their system.
So, that they can provide the sellers with the absolute values for the products sold. If you are targeting to buy or sell any of the above-mentioned products or services in 2022, then before hitting any other store in Texas, hit any of the above Fort Worth Liquidation stores once.