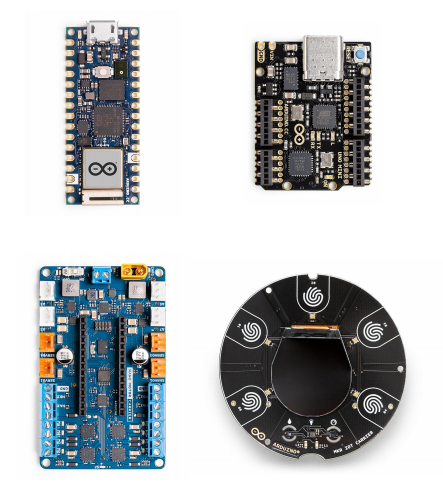 It says that 2021 has been "by far one of the busiest and most productive" years in Arduino history in terms of open source development.
Open Source, of course, is the bedrock for many maker initiatives, enabling lower costs and raising standards for security and accessibility.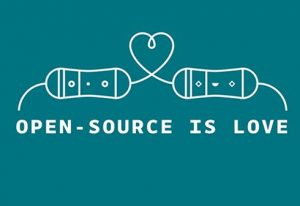 You can read the full report here (PDF), but there are a number of headline projects.
Hardware boards
During the year it released four new open-source hardware boards: Nano RP2040 Connect, UNO Mini Limited Edition, MKR IoT Carrier and Nano Motor Carrier.
For each of them, the full schematics and CAD files are available on the docs.arduino.cc website. Web-based interactive viewers let users see the 3D models and click on individual components to browse the BoM interactively and see part numbers and other details, it added.
Official cores
During 2021 Arduino also highlights that there were nine new releases of the official cores
with bug fixes, new features and support for more boards.
Taking the headlines, and in addition to cores for official Arduino boards, the it also released an Arduino core for the Raspberry Pi Pico (based on the RP2040 microcontroller chip). The core is based on the Mbed operating system.
Arduino IDE 2.0
Arduino also rewrite its Arduino IDE from scratch, in what it describes as the most complex project it has been working on.
"A dedicated team has been working on this full-time for more than two years, representing a massive investment on our side to improve the user experience, moving away from Java, and bringing new features such as autocompletion, code navigation and debugging as well as a much improved serial plotter and far more."
It also flagged that it has continued supporting older iterations, with the release of five new versions carrying numerous bug fixes and improvements.
CLI and Lint
There's also the open-source Arduino CLI command line tool, which provides access to the features of the IDE, including compilation, upload to boards and library management.
"We have been working on this tool on a daily basis, and during this year we released 18 new versions!"
Another command line tool released was Arduino Lint
Arduino Language Server
To enable autocompletion and code navigation in IDE 2.0, 2021 also saw the development of the Arduino Language Server, which is a separate component implementing the Language Server Protocol, an interoperable standard.
"With this component, support for Arduino syntax can be added to any other compatible IDE. How does it work? The Language Server preprocesses Arduino code and runs clangd in the background to extract symbols and code structure that the editor can use to provide front-end functionality."
Finally, work supporting GitHub Actions and – for browsing Arduino Libraries – it implemented a web-based directory that is automatically updated from the library index and renders Markdown
documentation of official libraries when available.
Speaking of which, eight new official libraries were developed and published:
Arduino_BHY2Host
Arduino_BHY2
Arduino_APA102
Arduino_LSM6DSOX
Arduino_OplaUI
Arduino_PortentaBreakout
Arduino_AVRSTL
Arduino_Portenta_OTA
Vibrant
As you can see, there was a lot to cover, at a canter! Alessandro Ranellucci, Arduino's Head of Maker Business, Open Source & Community, commented:
"Arduino Open Source Report for 2021 contains a retrospective on the development of the Arduino open source ecosystem during the past year."

"In the report you'll learn about the activities of the Arduino team, focusing on the hard work of employees, contractors, volunteers and most importantly the passionate and vibrant community that contribute every day to our mission. 2021 brought many amazing achievements, both in terms of new releases and in the maintenance of the existing assets."