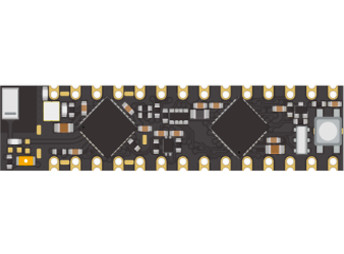 The proposed 28pin DIL module includes a surface-mount ATmega328, plus an Espressif ESP8285 for the Wi-Fi interface, a Wi-Fi antenna and 2Mbyte of flash memory.
An integrated push button and associated firmware allows the esp8285 to be programmed via the ATmega using the same serial interface that programmes the ATmega.
A KickStarter campaign to fund development seems to be in the pipeline.
It looks like the company's name is Jolly Dev – its website is jolly-dev.com – from where a simple data sheet can be downloaded.