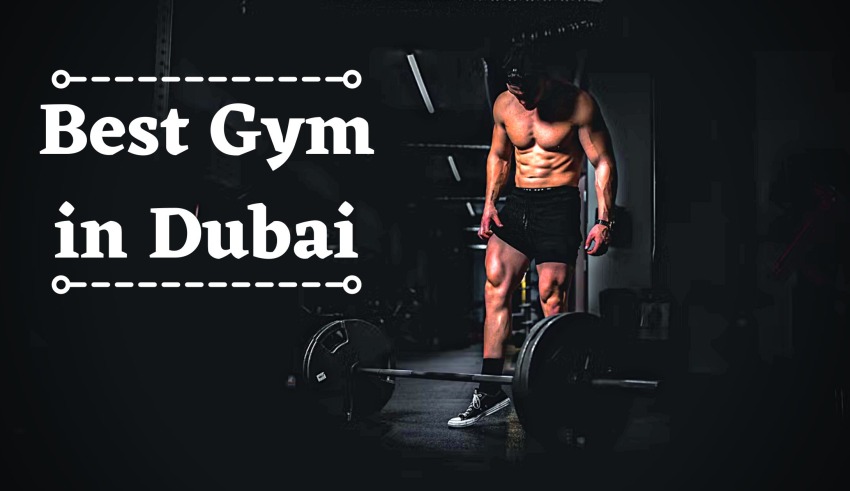 We all need to stay healthy and keep our bodies in shape. Gyms are a necessity all over the world. No matter where you go in the world, you will find gyms. If you live in Dubai and search for a gym in Dubai this article can help you. There are various factors to consider while you are choosing gyms.
You should do deep research on the topic as your health will be affected. There are many gyms available in Dubai. We have researched all of these gyms and have picked out the ten best gyms in Dubai to make it easier to narrow down your gym options.
When you are searching for Gyms, you should make sure that you consider all the important factors that make a good gym. It would help if you had a healthy environment to work out in. The trainers at the gym should be well experienced and should know what they are doing.
It is very important to have qualified trainers so that you don't end up harming your body in any way. You need to check if the equipment you will be using is correct and appropriate. Also, make sure that you join these gyms at an affordable price. The condition and environment of the gym should also be hygienic. Here are a few factors that you should consider when you are looking for a gym Considering all of the factors given above, we have picked out some of the best gyms for you in Dubai.
Here's a list of the ten best gyms in Dubai.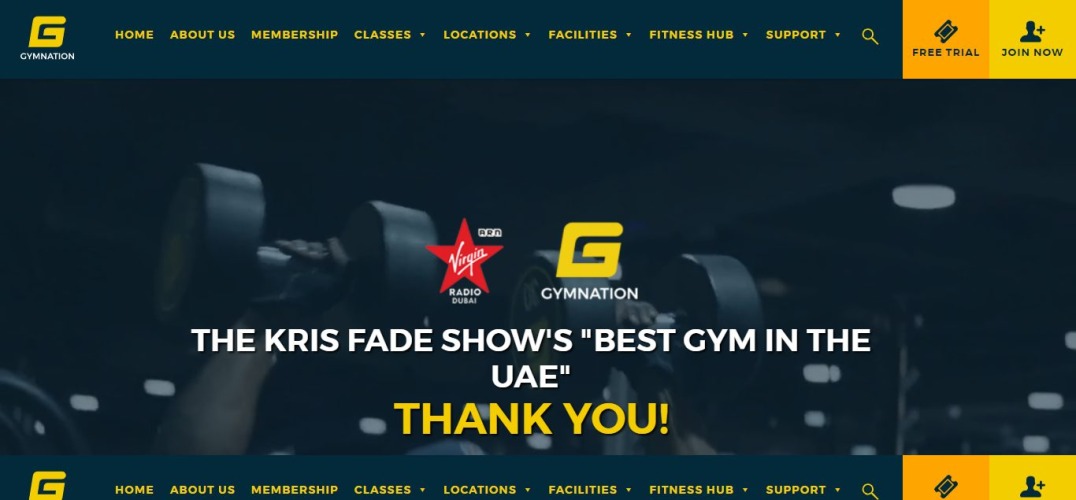 In Dubai, Gymnation is said to be one of the best gyms In Dubai. This gym is a very well maintained and professional gym with experts who have been in this field for many years. Despite having so many qualifications, this gym has been affordable and accessible for everyone.
They also made sure to keep their prices within a good range to allow the maximum number of people to join the gym without worrying about the cost. If you enter this gym, you will have access to some of the best gym facilities. They have equipment of the best quality and some of the rarest equipment.
This is also have flexible memberships. They have a very large gym facility which ranges from 25,000 sq ft to 50,000 sq ft in size. They are open 24/7 throughout the year so that you can access the gym whenever you want to. More than 500 pieces of cardio and weight equipment.
Two hundred of these are completely free. They also have fitness classes like yoga, Zumba, spinning, etc. They also have virtual classes and free parking. This is give a special facility for only women. They have a total of seven branches across Dubai so that you can easily access the gym from anywhere. They also have a gymnasium motor city.
---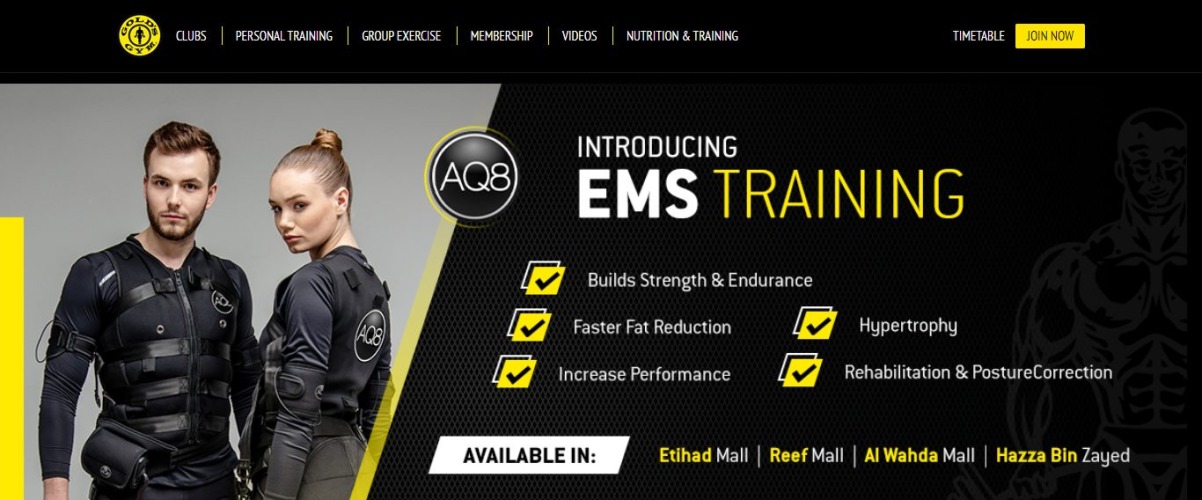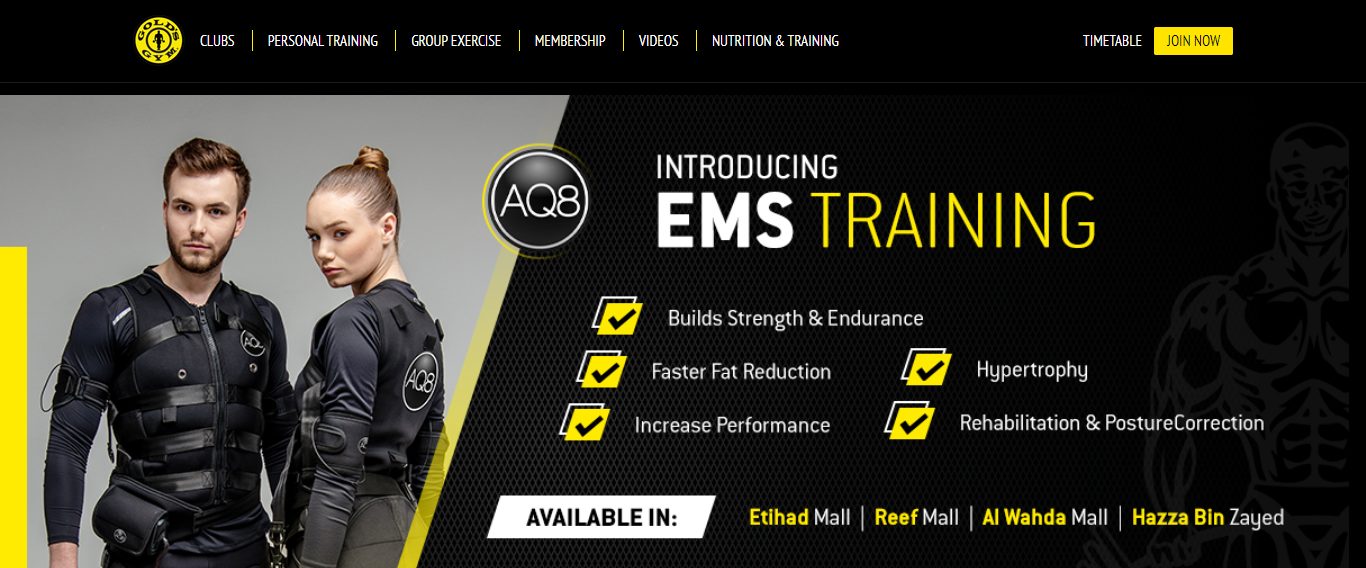 Golds gym is a very famous gym in Dubai. It has one of the best training courses to lose weight. They also have a feature called group exercise in which they make you do yoga and Zumba. You can hold various events to get you excited about working out and keeping your body in shape.
They have branches spread across Dubai to access them from wherever you live. You can schedule a visit with them to know more about them in-depth. They have almost 200 trainers and 75,000 members. This shows that they are experienced and have good knowledge about fitness.
Provide also have a personal training program in which they will provide you with a personal trainer to focus on your workouts and fitness more deeply. They have a nutrition and training programme to offer you diet plans and healthy nutrition ideas. They also have various membership packages, which they have tried to make as flexible and customer-friendly as possible.
---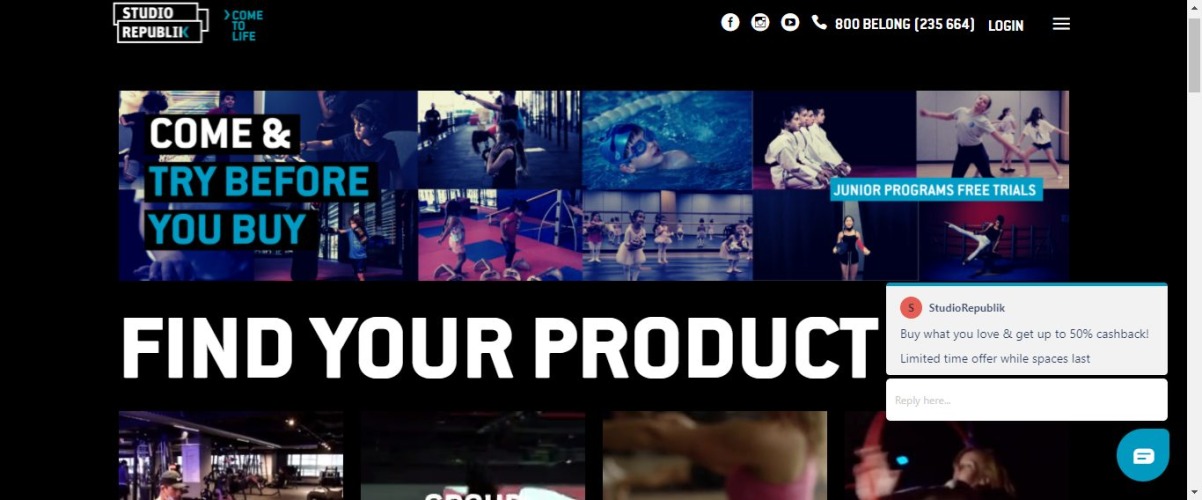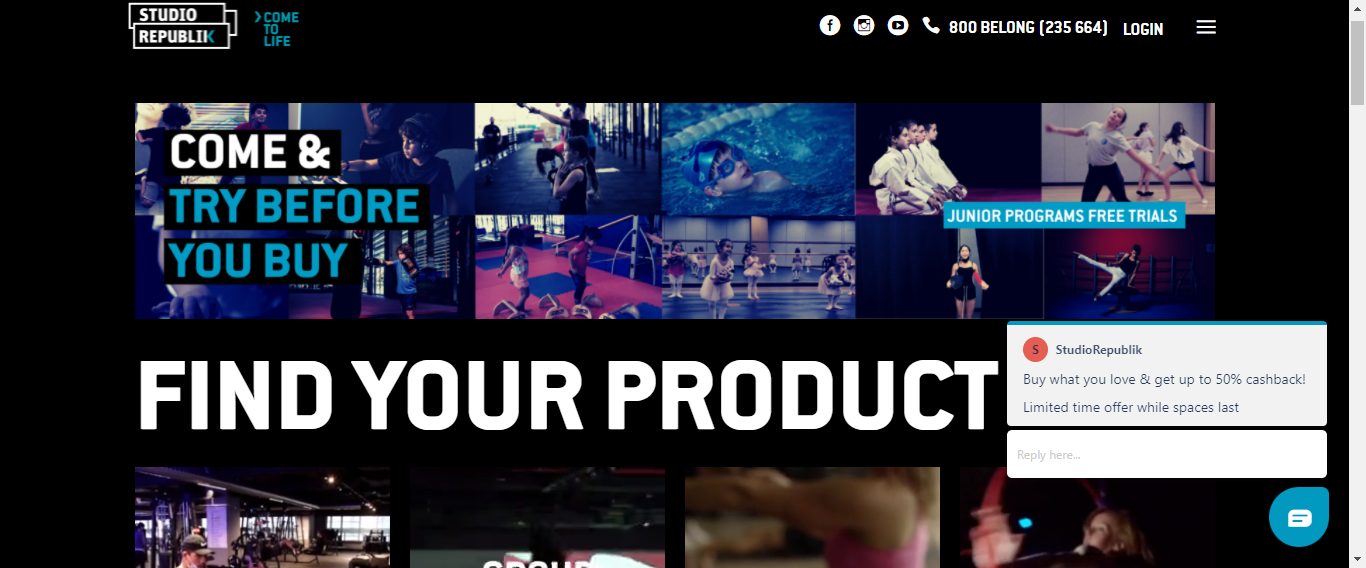 Studio the public is one of the most fun gyms for training and fitness. Make sure to cover all aspects of fitness from exercises to dance, physical therapies, nutrition, reformation, personal gymming, dance, and group exercise. They also have a special package for activities for kids so that you can stay healthy from an earlier age.
Their membership plans are affordable, flexible and customer friendly. You can contact them through their website to know more about them. You can also have passes for two people, which will cost you a lot less. They have monthly and yearly programmes. When it comes to mental health and fitness, they allow you to learn various things like drama, music, martial arts, and aerial dances.
---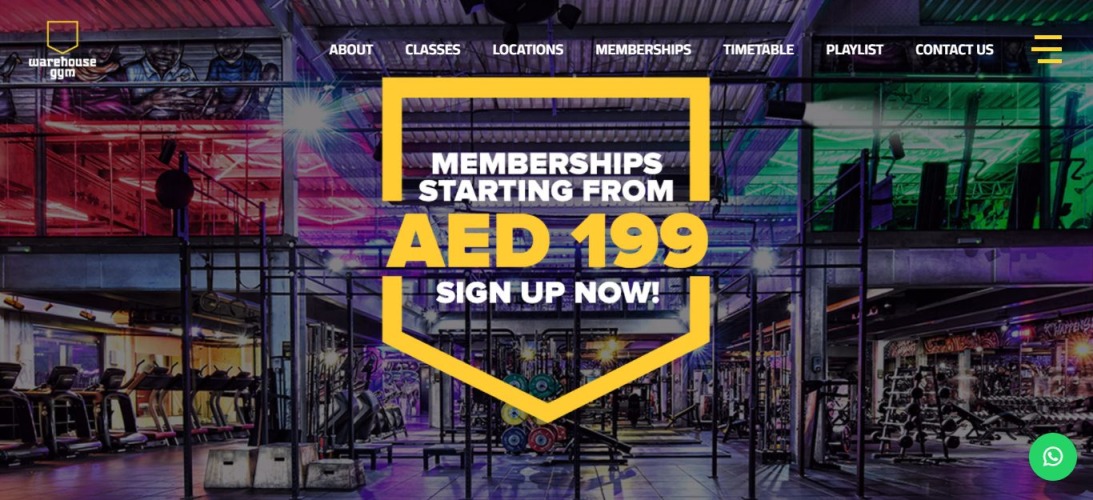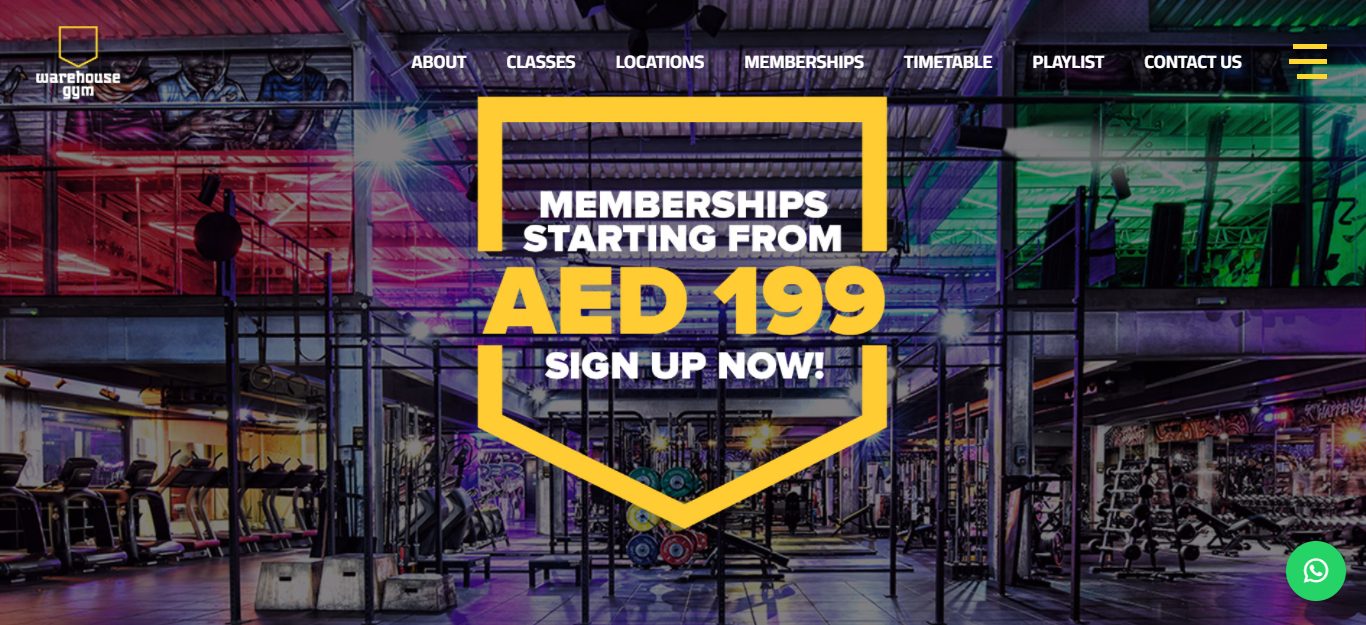 Warehouse gym is one of the largest gyms in Dubai. If you want to work out in an only ladies gym, they have a special department. However, they also have co-ed gyms. They offer services like class cardio, strength and also stretch equipment.
We have amazing female trainers who will help guide you to the right path in fitness and health. These trainers are widely experienced and have a lot of knowledge in fitness. They have a lot of group classes as well to train with other people.
Besides just regular exercise classes, they also have a very wide variety of styles which help in fitness like cross fit, black box, cycling, run and riding, boxing, kids boxing, ladies cycle, ladies black box, mobility, flexibility, Paul fitness, circuits, etc.
With so many options you will truly enjoy your experience with this gym and training will feel light and fun for you. They have various memberships and a lot of branches across Dubai.
---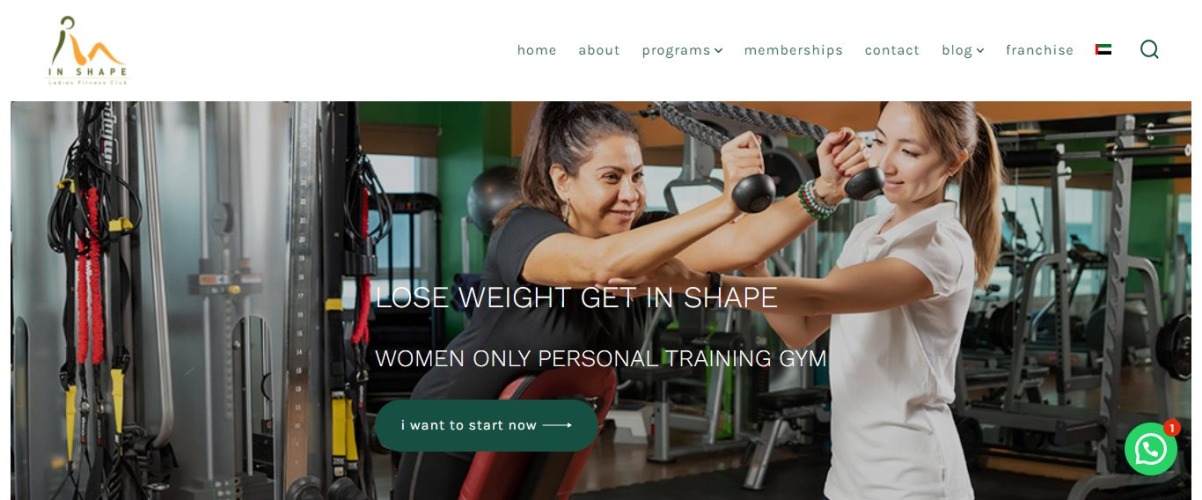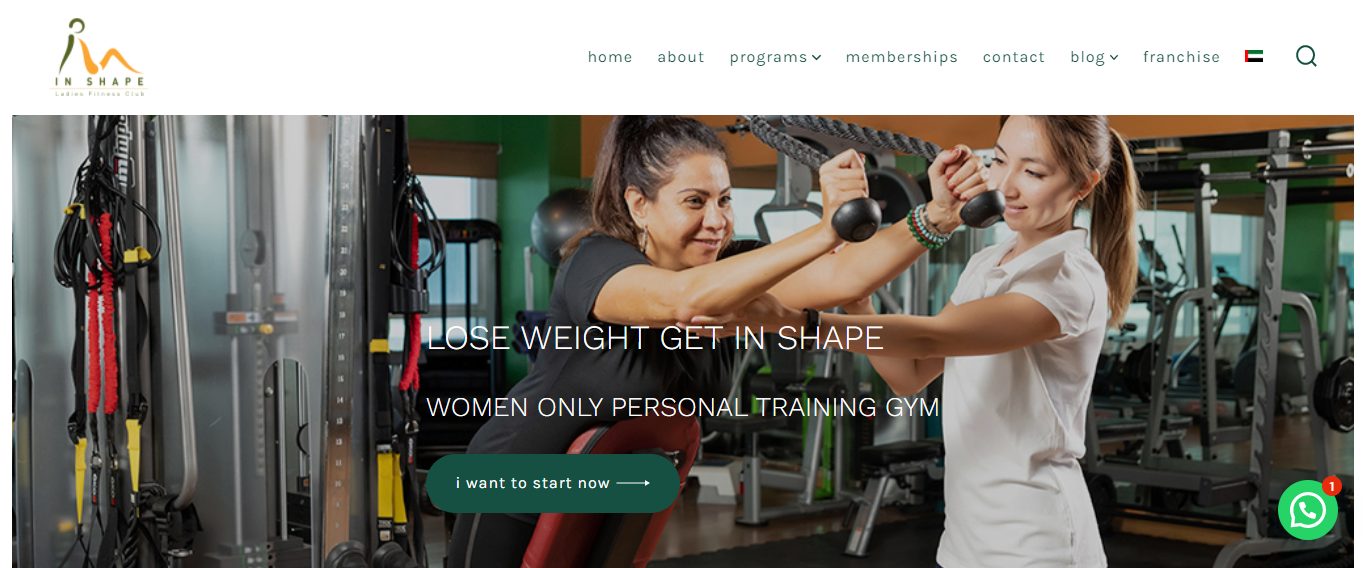 This gym is specifically for ladies. The main priority of this gym is to make women as comfortable as possible while working out. They also offer personal trainers, so you don't have to look around for one on your own. In addition, your trainers will take care of everything from your nutrition to your body type.
The best workouts possible. They will focus on your posture alignment, strength, range of motion and holistic lifestyle. If you want to work out with other people, they have a group course. This is a highly experienced gym that has been in operation since 2009. It has almost a five-star rating on all platforms and great reviews from all members who work out there. It is open from Saturday to Thursday every week.
---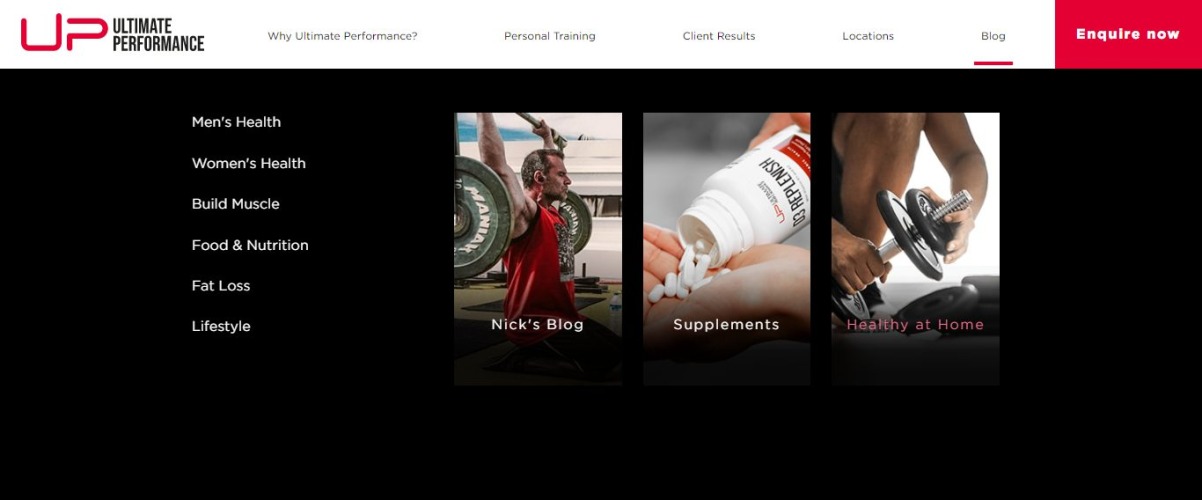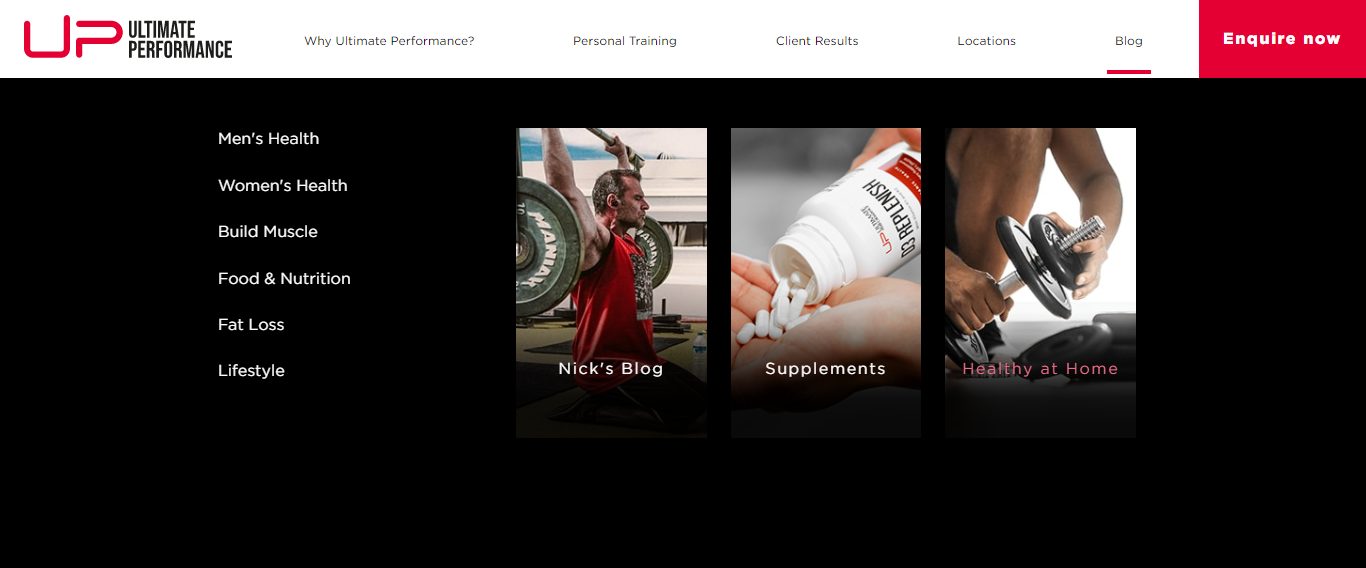 This is a gym in Dubai that has been internationally recognised and appreciated. It has world-class trainers who give you some of the best training courses. These trainers have strict routines and will be very focused on your fitness. They will drive you to your best potential to achieve your dream fitness goal.
The trainers in the gym are extremely professional with many years of experience. They have been functioning since 2009 and have five-star ratings on almost all platforms. The function is from Sunday to Friday every week and closes on Saturdays.
---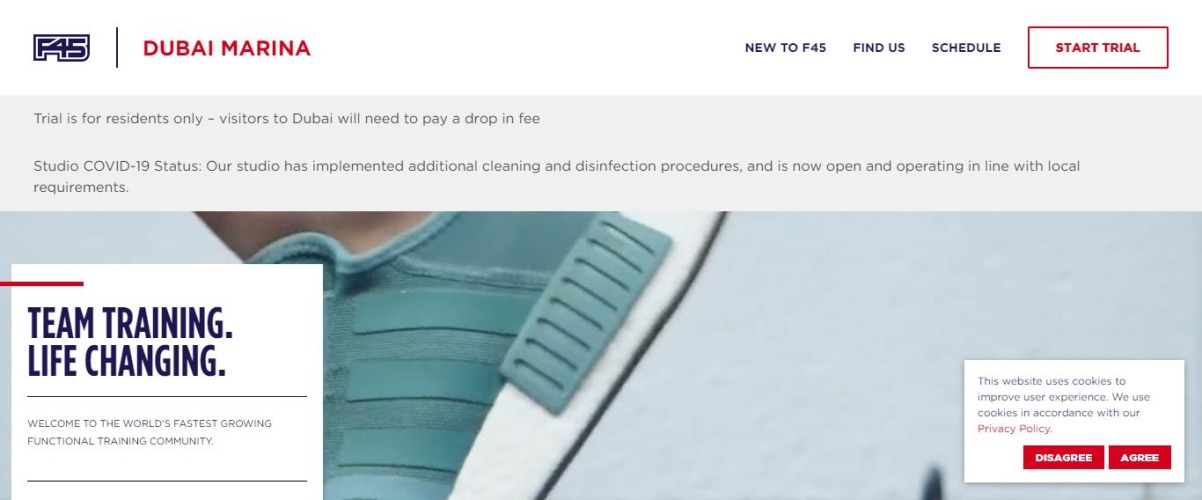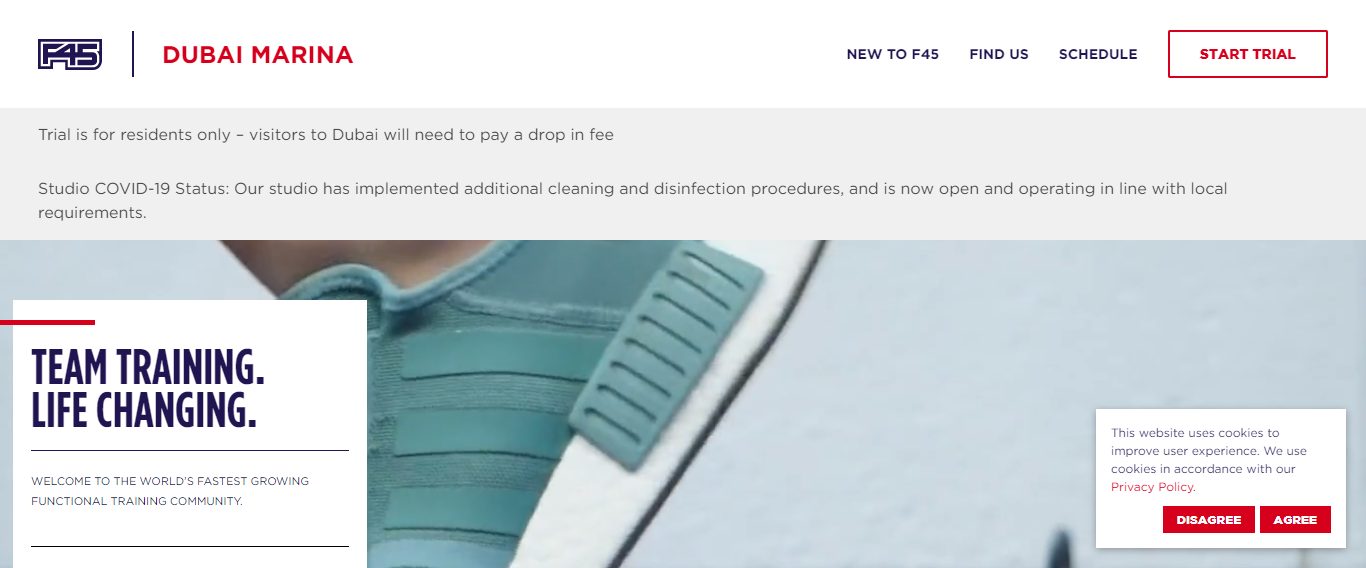 The F45 travelling Dubai Marina is a gym in Dubai with one of the greatest facilities. They are very active and customer friendly. Completely involve themselves in your workout routines and customise workout plans and diet plans according to your body type and fitness goals.
They are constantly trying to better themselves and make their members as fit as possible. They will also adjust to your schedules and routines to not have to worry about your timings. The trainers in this gym are known for transforming.
Their members completely and giving them a whole new perspective on fitness. They have been functioning since 2011 with amazing reviews from all of their past members. In brief, if you truly want to transform your body into your dream body, this gym will help you get that.
---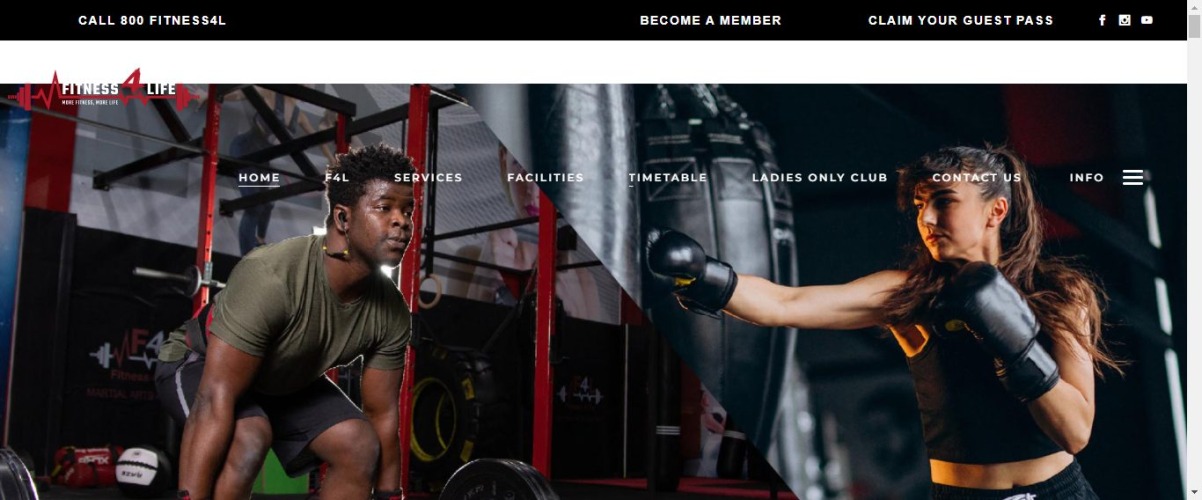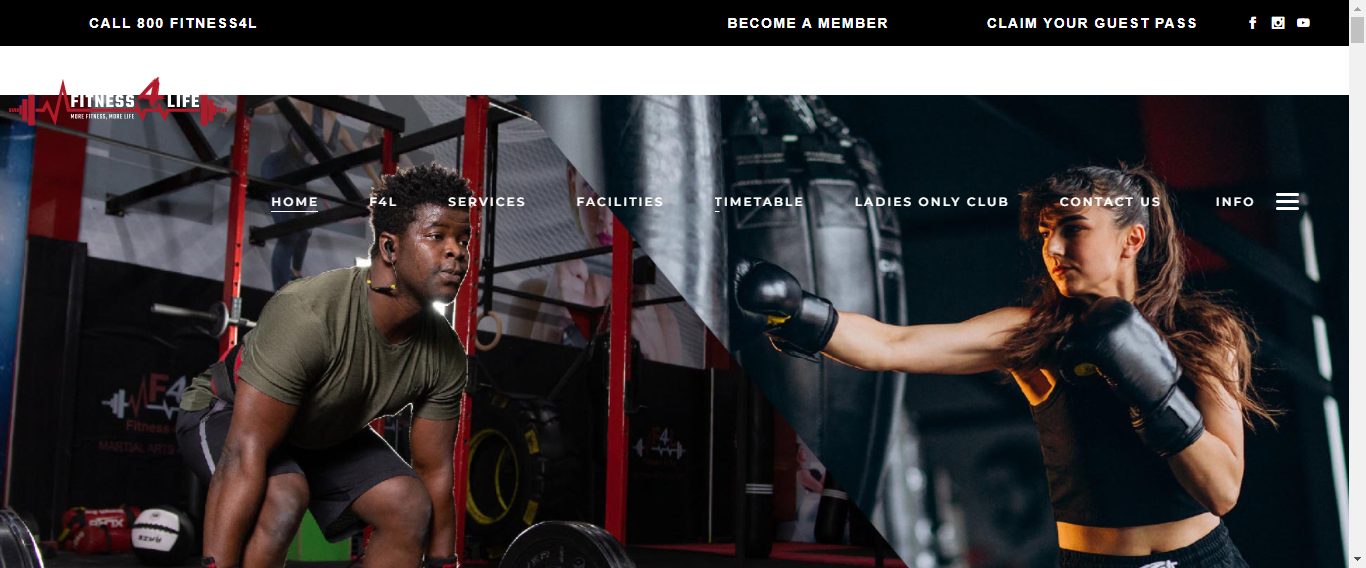 Fitness4life ladies is another gym specially made for women to help them work out in a comfortable environment. They have a very homely and family-oriented environment that will greatly involve you with all the fitness programmes. They have amazing services and equipment of the best quality.
Their facilities are beyond amazing. The gym itself is greatly maintained and clean. The company has also tried to make the gym as affordable as possible so that you can work out without worrying about the costs. Their amazing trainers will take the time to understand you.
Your body and your fitness goals and give you some of the best workout and health plans. They have quite a lot of experience in this field, so they are highly professional. They have been functioning actively since 2012. The ratings and reviews of this gym are great on every platform. They operate from 7 AM to 10 PM Saturday to Thursdays and 9 AM to 9 PM on Fridays.
---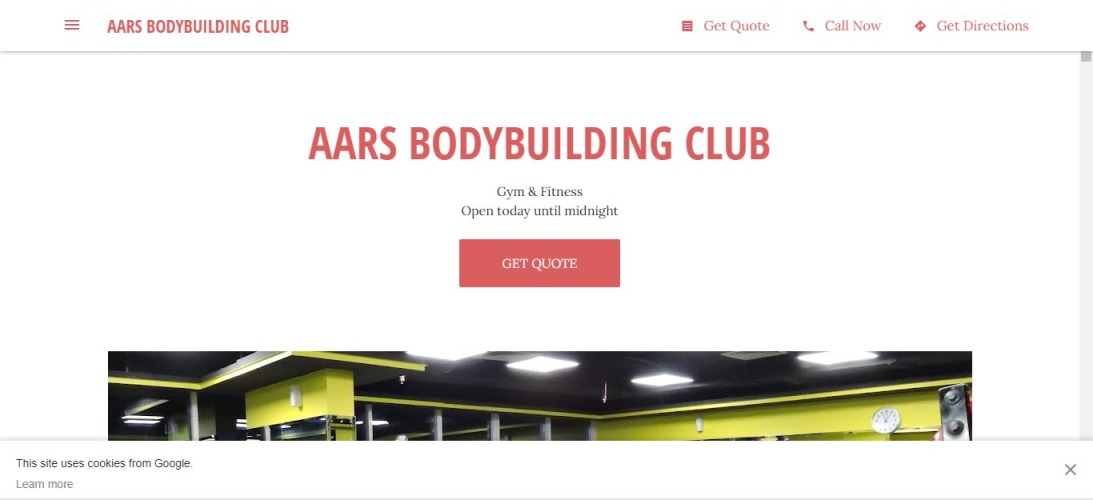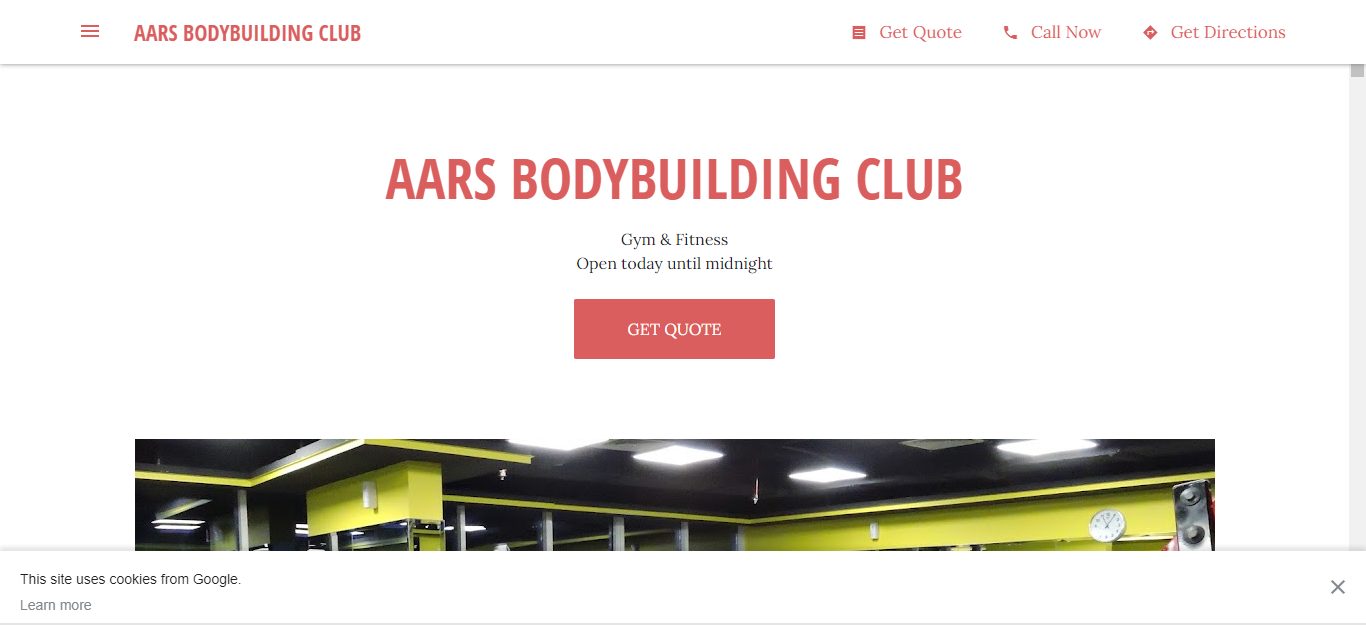 The AARS bodybuilding club is a very versatile gym in Dubai. This gym has amazing facilities and equipment. It is very well maintained and has amazing trainers. The trainers here will provide you with all the space for growth and improvement.
Your fitness and health will become so much better after just a few days of going to the gym. It has amazing reviews on all platforms from all its past members. Not only does the gym have great exercise plans, but it will also give you access to pools and swimming training.
With the help of this, you will be able to attain your best fitness goal. Their trainers are also very well trained and qualified with a lot of experience. This gym was founded in 2011 and had been actively functioning since then. The ratings and reviews of this gym are always amazing. They work from Saturdays to Thursdays from 5:30 AM to 12 AM and from 5 AM to 9 PM.
---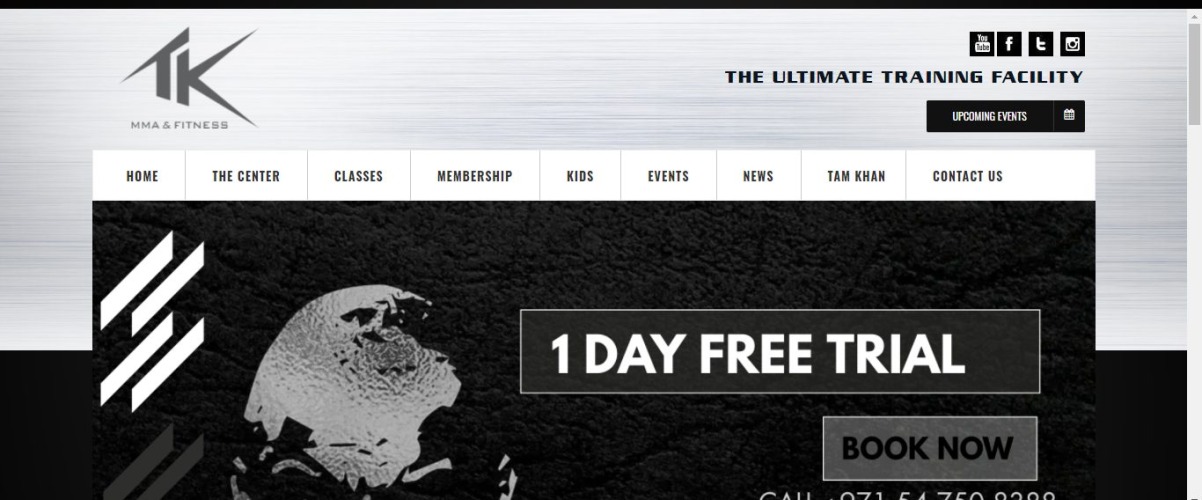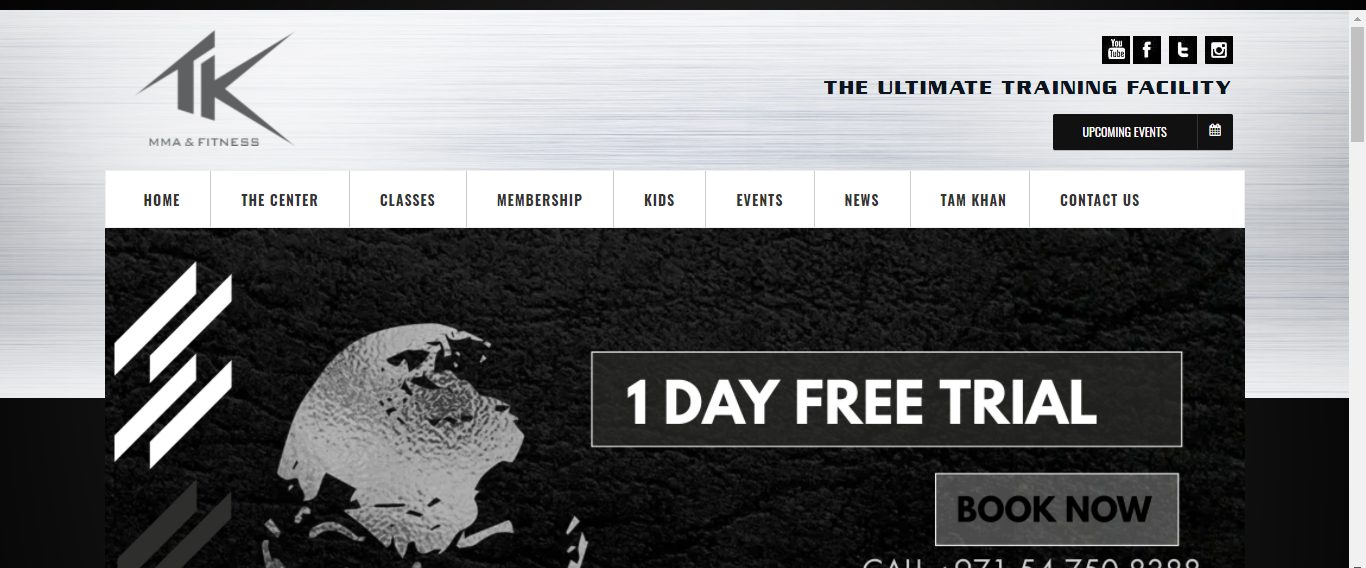 The TK MMA & Fitness gym is highly professional in Dubai. It is also know as Dubai's best gym. The gym is link with professional training for all brands. The person who handles the gym has been a contender of MME. The training facilities are above and beyond ordinary.
They have some of the best trainers to give you complete professional fitness training. This is internationally link and they call it a world-class gym. It is also unique from all the other gyms as they maintain their facilities well and are professional. It has been certified and qualified by some of the best fitness programs in the world.
Besides normal exercises, the gym also provides training for martial arts, combat, cross-training, conditioning, etc. This gym is highly active and is very functional. It is constantly working towards the betterment of its members in terms of fitness.
They established this gym in 2016, and within just a few years, it has completely upgraded itself into one of the best gems in Dubai. It has five-star ratings on all platforms and amazing reviews. It functions from 6 AM to 12 AM, Saturday to Thursday every week and 9 AM to 12 PM on Fridays.
How to find the best gyms in Dubai?
Trainers
It is very important to ensure that the trainers you will be working with are qualified and professional. Trainers are very necessary when it comes to gyms. They will determine your diet and your workout routine. Any mistake in any of these will affect your body.  Therefore, go through your trainer's resume and ensure that they have enough experience to be working with you.
Condition of the gym
The condition and atmosphere of the gym you go to is an important factor to consider. The equipment should be clean. There should be good service and a well-maintained space in your gym. You need to make sure that you have all the facilities to work out comfortably. Make sure that you go to a clean gym.
Accessibility
If you decide to go to a gym, you are most likely to go there every day to work out. Therefore it is important to make sure that you get a gym closer to your house. In this way, you will not waste time travelling every day. You will most likely get tired if your gym is far away from you, and not go. Therefore convenience is key. It would help if you had a gym that is easily accessible to you to go to at any time of the day, whether it be morning or night.
Costs
Many gyms end up charging customers a lot more than they should. Make sure that you check on the prices of a couple of gyms before selecting one. In this, we will compare the prices of all the different gyms and avoid paying more than necessary.
Gyms are generally expensive. However, there is a certain price that they should regulate around. You need to make sure that you select a gym that fits your budget and provides you with quality services.
Conclusion
We have come to the end of this list about the ten best gyms in Dubai. We hope that this article makes your search for gyms a lot easier and gives you more information about the subject.