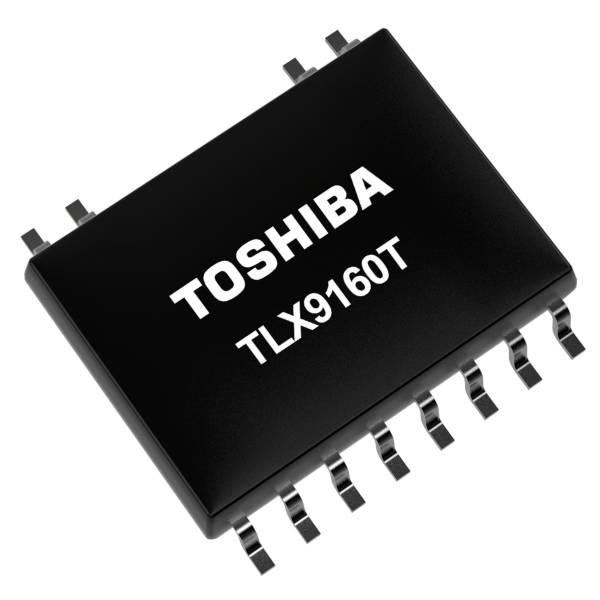 AEC-Q101 qualified and aimed at battery management systems, TLX9160T consists of an infra-red emitting diode optically coupled to back-to-back photo-mosfets. Although intended to work with batteries up to 1kV, the normally-open 1-Form-A output can handle ac signals too. Up to 50mA can be carried (nominal on-state resistance 250Ω), and leakage is ~100nA in the off state.
The switch will work with only 3mA through the LED. On-off switching times are both below 100μs with the LED at 25mA.
Packaging is modified SO16L-T with pins 11 to 14 deleted to increase its secondary-side voltage rating. The resin is an IEC60664-1 group I material with a CTI (comparative tracking index) above 600, and the minimum insulation thickness is 0.4mm.
Creepage distance is least 5mm to the detector – to give it compatibility with supply voltages up to 1,000V – defined by IEC60664-1.
"As a result, the minimum isolation voltage is 5,000Vrms and internal creepage and clearance distances are 8mm.
Operation is across -40°C to +125°C.
The TLX9160T product page is here
Ground fault detection and identifying faults with mechanical relays are other potential applications.