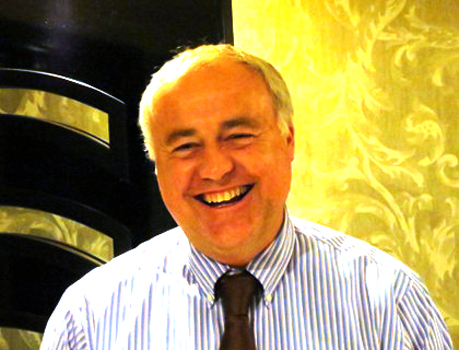 For 2021, ST had revenues of $12.76 billion; a gross margin of 41.7%; an operating margin of 19.0% and a profit of  $2 billion.8
It expects Q1 net revenues of $3.50 billion with a  gross margin of 45%.
"As we announced on January 7, 2022, our Q421 net revenues and gross margin came in better than expected primarily due to better than anticipated operations in an ongoing dynamic market," says CEO Jean-Marc Cheey (pictured), "full year 2021 net revenues increased 24.9% to $12.76 billion, reflecting a strong performance across all the end markets we address and our engaged customer programs throughout the year. Operating margin increased to 19.0% from 12.9% in FY20 and net income was up 80.8%."
"ST's first quarter outlook, at the mid-point, is for net revenues of $3.50 billion, increasing year-over-year by 16.1% and decreasing sequentially by 1.6%; gross margin is expected to be about 45.0%," adds Chery, "for 2022, we plan to invest about $3.4 billion to $3.6 billion in CAPEX to further increase our production capacity and to support our strategic initiatives including the first industrialisation line of our new 300mm wafer fab in Agrate, Italy."
"Q421 net revenues were 9.9% higher year-over-year, with a further increase in profitability: operating margin of 24.9% improved from 20.3% and net income was up 28.9%," says Chery, "based on our strong customer demand and increased capacity, we will drive for FY22 revenues in the range of $14.8 billion to $15.3 billion."
The company has cash of $3.52 billion and debt of $2.54 billion.